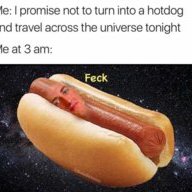 Sep 12, 2016
69
21
23
Twitter Username
MFC Username
Hello lovelies!
I hope you're all having a beautiful day so far. It's only just started over here on the east coast, well if you're a little bit of a late sleeper.

Anyway the question I have today is about microphones. I see so many Blue Yetti's being used. I really want one because they look so fancy but I'm wondering do I need one?

I only just made my comeback this month and since then I've only been on cam 3 or 4 times. No one has ever commented on my sound quality and when I've asked about people say it's good.

But I see too many people using microphones in general for them to just be unnecessary. So I'm wondering is it such a quality enhancement that I should make the investment now while my earnings are low or would you say the quality increase is insignificant so there's no rush to change?

Also I have no experience with one so if it's more complicated than just plugging into the usb and downloading some sort of required software I don't know. I'm sure I can learn. I want to add I currently use a nice Logitech.