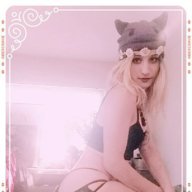 Sep 5, 2017
91
54
28
31
Twitter Username
MFC Username
Chaturbate Username
I'm working on a free layout offered to me by someone, and there's a button that says "PPV Game" that you're supposed to add your own personal link to so that when people click on it it'll lead to the link you programmed into the HTML (if that makes sense).

For example, there's a button for "My Wishlist" where I put in my Amazon wishlist, so that when people click on that button it'll lead to my Amazon wishlist.

But I have no idea what they mean by PPV Game? It's on Niteflirt, if that helps any...