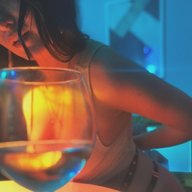 May 20, 2022
5
4
1
Twitter Username
Chaturbate Username
1. Smile, not a fake smile. Be happy and grateful to be there.
2. Take a couple deep breaths and relax your shoulders before going on. Put your hands up and do a superwoman pose. This will boost your testosterone and lower your cortisol.
3. Do not rush to do anything. Take your time.
4. Try looking straight into the camera when you are fooling around. Try talking to the camera eg "you like when i bounce on your cock like that"- they will reply.
5. Have goals. Remind your users of them. (oh!! only 300 more tokens until i show my pussy woooo !!)
6. Bring energy. you will only get what you give. Its the law of the universe. some girls may make a lot by sitting and doing nothing but thats rare.
7. Try not to lip sing too much. A lot of users don't like this. Try asking some questions instead. eg.... Where are you from? Did you go out last night?
8. Give thanks instead of instructions. One of my rules is no dirty talk unless its in a tip note. So to enforce this I will say "thank you everyone so much for respecting my rules about the dirty talk, i would hate to have to silence you."
9. Which leads to tip 9, say thank you for the tips and thank you for the follows.
10. Be aware of your music. if its too load or obnoxious they wont stay for long. a-lot of time they want to hear your voice.

What yah think?
a lot of tips out there don't give much. Give me your best advice.
Love these tips

Im newish to the cam world. But i can personally say i get way more traffic if im smiling and its genuine. Much love