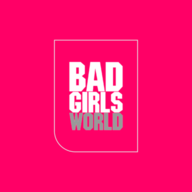 Apr 18, 2022
2
3
0
Twitter Username
Hi, I'm Jeff, publisher of BadXGirls Magazines (
www.badxgirls.com
).
If this is not the right place for this post, I apologize: I'm really not used to the dynamics of a forum!
BadXGirls magazines are PDF digital, with thousands of readers worldwide, mainly in the United States and Europe.
The magazines are open to any model who wants to publicize their work through sensual photos, published with credits and links to the models' channels.
We understand these publications as content for our readers, so it's a free partner: we also don't generate direct income for the models, but we point to our readers the links to you models.
With partner studios, readers close several deals, in order to have full access to the content that the sites publish in the magazines.
If interested, please call me here or on Telegram @badxgirls_com, or email
partners@baxgirls.com