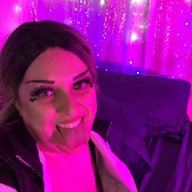 Aug 12, 2020
36
27
6
Chaturbate Username
Hey everyone! It's my second week of camming so far, and I wanted to share some advice for being a camgirl and a pet owner at the same time. Four months ago I was able to adopt two sweet puppies and I have a 14 year old cat. Because I NEVER want to get in trouble with CB over animals being on camera, I make sure they're never shown on screen. During these two weeks I've developed a few tips and tricks that anyone who has a new pet or is new to camming might use.
DOGS:
Buy Kong toys, fill them with food and treats, freeze them and give them to your dog to enjoy out of camera sight or in another room/their crate. There are so many great "pupsicle" recipes out there that are super cheap and quick to make, and these will keep your dog occupied for HOURS. Plus, your dogs will associate your camming time with a special treat and will learn that quiet behavior is expected of them.
Take a high energy walk for a least thirty minutes within an hour of you starting camming. Not only will this wear your dog out and keep them relaxed at home, the exercise gets your body warm and limber for your show.
If you can teach your dog non-verbal signals for "stop barking", "go over there", and "lay down/stay" you won't have to interrupt your stream. Plus it looks really cool to your viewers that you have your pup so well trained--they'll want to talk about it and any engagement is good for keeping viewers! I know dog training takes time, but if you use cooked hot dog pieces and learn some of Victoria Stilwell's techniques off of YouTube, you'll have your dog trained in no time at all. Trust me, if I could figure it out, you'll not have a problem lol
I know people love making a connection with their dog-loving viewers, but I will never show my dogs on screen or in photos. My viewers know what mix of breeds they are, but because of how distinct they look, I don't want them to be easily identifiable in public or online. I'm keeping my online life low profile and don't need a viewer to try to talk to me in the real world! Just something to keep in mind!
CATS
If you cam on a bed, your cat WILL try to join you to lay around. I have a special blanket my cat prefers so that she'll lay on that, but it's kept on the corner of my bed that's off screen, so she's never visible.
Anyone who makes a double entendre about my cat and "pussy" has to pay me or get banned. I don't want my pets sexualized and when camming, apologies are made in the form of cash.
If you can lock your cat out of your camming space, make their space exciting so that they aren't trying to get to you. Toys, hidden treats, and a warmed up towel or blanket will keep them occupied without you. If you can exercise your cat by tossing toys around, that's also good!
Many viewers totally understand if you say "Just a second, guys--I need to let the dogs outside" or greeting your pet off screen, and will want to talk about them. Pets are one of those factors that shows you're a real person! I even have a space on my token menu for people to "spoil my pets" and that money goes to buy treats or toys--it's a fun way to show the viewers on a later show "Look what (user name) bought for my pets! New chew toys! Three cans of sardines! Thank you so much!" Also, it helps with pet expenses.
Hope others find this helpful! Add your own suggestions below!