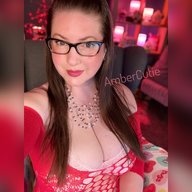 ACF Owner & Admin. (I don't work for CB.)
Staff member
Cam Model
Mar 1, 2010
26,614
1
113,400
0
Twitter Username
MFC Username
It's the mega month of all mega months! My 10 year cammiversary month arrives at the stroke of midnight on August 1, 2019!

Below you'll find details on some of the special goodies available! (Click images/links for more info and to buy the goodies...)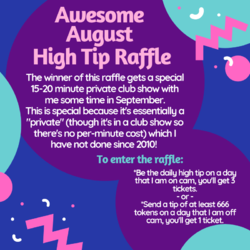 You may notice that there's a NEW COOTIE! The Princess is the hardest to kill as she's protected by all the Peons, Warriors and Kings, and will only die by snipe shot! (Must tip the exact amount over her head to take her out once all other Cooties are dead.)

There is also a very special, once in an Amber-Lifetime, prize to be won by August's top 4 Cootie Killers! Hand sewn Cootie Plushies! First place chooses which one they'd like, then 2nd place chooses and so on.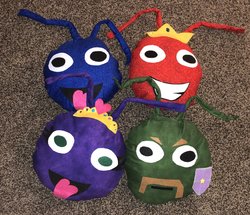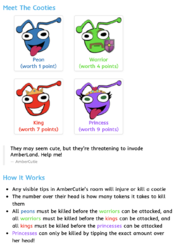 Here are the new videos for the month! You'll find them in a bundle OR priced separately here once midnight strikes!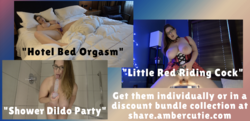 There is also a special exclusive video clip that is ONLY available on my August prize wheel, so make sure to partake in that when I have the wheel running in my room!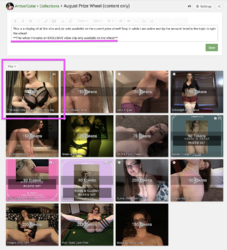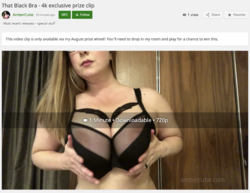 Later in the month, I'll launch my annual NFL Jersey Raffle! Other special plans include:
Bodysuit Hitachi Show, Sybian Ride (with tip control), Fuckmachine Show, 10-Hour Cammathon (On Sat Aug 10), Chocolate Shower Show, Cammiversary Party (with a group show at the end, just like I did on my first Cammiversary back in 2010), "Decade of Dildos" Show (10 different dildos in one long cum show), and pooossssibly an Anal Group Show toward the end of the month if we're doing very well with rank! Of course there will be dancy times, and other more laid back cum shows through the month, and AmBearCat will make an appearance I'm sure! (In fact, if we hit a rank goal by end of shift on Aug 2, then the first Caturday will be an AmBearCat day!)

I am very much looking forward to seeing a lot of familiar friendly faces (well... usernames) in AmberLand throughout the month! We will do our best to keep the energy up through the month, though with only Sundays off of cam I will probably get a little worn out some days.
If we can pull off top 50 for this most mega of mega months, I would be so uber-exhilarated! But no matter what rank we finish, it'll be a special, memorable month. Hope you'll be part of it.

See you at the midnight kickoff!