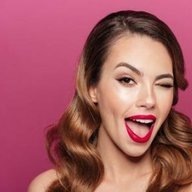 Jun 7, 2020
53
42
21
Twitter Username
Hi everyone,
- I posted another blog post over at CB Explorer:
Some interesting stats over at
CB Cam Insights
led me to write another blog post about different tip averages based on the size of an audience in Chaturbate cam shows.

TL;DR
- there's many ways to be successful on Chaturbate
Chaturbate
Chaturbate
- while many performers strive to be on top of the charts, there's many, many more performers that are supported by a smaller, loyal fanbase.
Cheers!