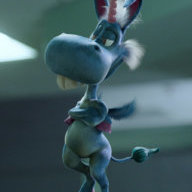 May 15, 2014
1,400
1,337
163
Seems that we can add sweet sexy natural beauty and bunny ears to the list of terrorist targets after today.

Hope that everyone gets their bunny ears on tomorrow....this was an attack against what most of you represent.
Mourn tonight but tomorrow and for as long as your lovely feminine energy will hold out, be playful, act cute, dress up, and be girls.... I for one want to celebrate who you all are.