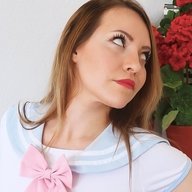 Jan 14, 2017
94
68
23
Twitter Username
MFC Username
Chaturbate Username
Hey guys and girls, I have a
Youtube
channel dedicated to helping cam girls (and guys) get started as an online entrepreneur in the adult industry. If anyone has any more beginner friendly questions I would be more than happy to answer them for you in an upcoming Q&A!
I can also answer some clip site related questions as well in regards to platforms, creating custom content, selling clips, etc.
I only have about 2 years of experience in the online side of the adult industry, but I plan on staying active for years to come so the goal is inevitably I'll have the experience to teach a lot more than just the basics.
P.S. I try and keep my channel as G rated as possible, so certain questions I may refrain from answering or I'll cover it refraining from the use of certain words