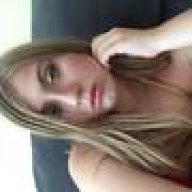 Mar 5, 2017
8
0
16
MFC Username
So, yesterday, I googled my camgirl name, and I found out that all of my shows have been recorded by a bot who has been putting them on various sites. I'm pissed off, but I'm not too alarmed by this, as it's something I expected when going into this field. All I have to do is file a DMCA report, and it should be over with.
Unfortunately, it goes a bit deeper than that. On the last page of search results, I find someone on 4chan using a picture of me from my personal instagram and asking everyone if they have more pics and/or videos of me. Furthermore, he's trying to get people to download the videos off of upstore and send them to him so he can watch them. With a little more sleuthing, I find out that this guy is 20 years old and lives in my state, and may even go to my school, which is scary as hell, because he may be trying to out me or something. I really want to go into journalism, and maybe even become a news anchor, but I'm so scared he could ruin my dreams.
Does anyone have any advice or similar stories?
It's things like this that make me wish I never started camming.