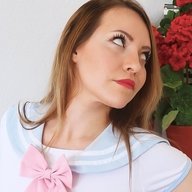 Jan 14, 2017
97
70
23
Twitter Username
MFC Username
Chaturbate Username
Can we please get a model run custom video site where sellers are protected! If there is one, can I join lol. If anyone is working on one, I would also love to help in any way I can. Us models deserve to have some kind of protection against scamming buyers and injust support on adult platforms.
Disclaimer: This is mainly just a rant,
I filmed a video for a buyer a few days ago. He wanted: POV, HD, JOI, Flirty Tease, Eye Contact.
So, I filmed this for him and he complained that I wasn't giving any eye contact. Anyone with eyes could see I was looking directly into the camera lens when I filmed it (which I did). Anyway, the buyer told me he sent out a complaint to ELM even though he was falsifying the situation.
No worries, right? Just wait for the 3 day mark to self complete the escrow and email ELM support to let them know what's going on. This is clearly a buyer who wants a video for free.
I woke up this morning to an email from ELM saying they cancelled the escrow on the buyer's behalf. WHAT!? Absolutely no explanation as to why. Literally just let the buyer walk away with a free video that I filmed to a "T" based on the details I was provided by the buyer.
This isn't the first time I have had issues with ELM support either. They have done this to me on the first escrow I ever had even though I got all of the details correct. They also changed my review on a buyer without my knowledge or permission because that buyer told them that I said it was okay to do.
I'm caught between angry, not because of the loss of the few dollars that I worked for but because of the injust, and also laughing my head off because it's hilarious how sellers are treated by ELM support and how a buyer can just tell ELM that their video was filmed incorrectly and then boom, there's your refund and you get to keep your video.
xoxo Mila Rose