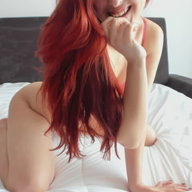 Jul 5, 2019
2
0
0
Chaturbate Username
Hello cammodels!

I've been using Our Littlr Secret and so far liking the results. Took a while to get customers but once it did, I could do some dollars from there.

Recently I activated my CB account and I would like to know if I can put the link of my 'our little secret' profile there somewhere like girls do with social media (since it is not a 'cam' site, video calls are not supported).

And also some help on how inseting those 'buttons' right on the side of streaming would be great.

Thank you!