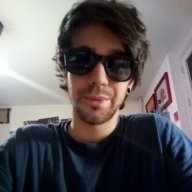 Mar 3, 2018
33
18
8
Chaturbate Username
Hi everyone !

I've been messing around with chaturbate for a week now and from what I understood users with grey nickname do not have any tokens. But the thing is that, even if I put the option "Sort user by tokens", it happens quite often that a grey user is above colored users. And also, I still don't get the rest of the colors as well, cause it actually happen the same thing with other colors, they do not necessarely follow the order.

Can someone clarify that to me?

___EDIT
Also I'd like to know, why when other broadcasters enter my room they do not have the orange color? (same goes for me in other rooms)

Thanks in advance!
Last edited: