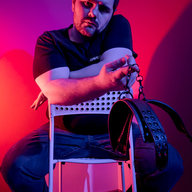 Jul 9, 2017
324
497
33
Twitter Username
Chaturbate Username
Hi
@punker barbie
Recently I have been unable to stream to chaturbate as my bitrate after a few seconds drops to 0 resulting in anywhere from 6-60% dropped frames. The connection my end is fine and seems to be an issue on chaturbates side as I have tested streaming to other platforms with the same settings and received 0 dropped frames over the same set amount of time. Would it be possible to have this looked into?
I am also unable to switch to the flash browser as clicking the enable flash button on the "or use adobe flash to broadcast yourself" just sends me to download flash even though it's already installed and working fine with other rooms on the site (flash setting is set to allow).
Web browser: Chrome
OS: Windows 10 Pro
Upload speed: 25mbps
If there is any further information you require, please let me know
Thanks.