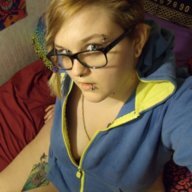 Nov 28, 2017
3
0
15
Tumblr Username
Chaturbate Username
Clips4Sale URL
I'm here to ask for ideas for videos. I'm bbw and for a while I was popping out videos left and right, but now I'm scared my videos are going to start to all look the same (me with a dildo doing various positions.) I have a good amount of toys (bad dragon mostly) but I have only used 2 of them in my vids, should i go for using all of them? What are some other themes I could do?

I had someone approach me about making some giantess videos and a few wanted me to crush toy cars and veggies but at this time I cant even afford to buy the veggies and cars to do that.

So in short, Does anyone have any good video ideas for a BBW just trying to make it?