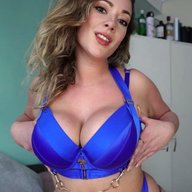 Nov 22, 2021
209
1
276
16
26
Twitter Username
MFC Username
Streamate Username
It's mad how little information both these companies seem to give about how their accounts and fees work.... I've started on Streammate and as a UK model, these types of services are my only payment option. I cannot for the life of me work out though what the cheapest option is and even roughly what % of my earnings to expect to lose in the process. (also, should I declare tax on the earnings before or after they go through this process to arrive in my bank?
)
I don't need a physical card and don't want to go through the effort of paying for one and having it delivered - but is it a requirement? I don't need to be making ATM withdrawals or using the card for spending... unless this actually somehow works out cheaper than bank transferring?
I just want the money to go in from Streammate and then back out to my bank account - can anyone advise which one to choose and how much it costs for the whole process?