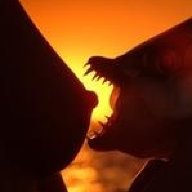 I did bad things, privileges revoked!
In the Dog House
Mar 26, 2010
8,806
7,463
793
Another thread reminded me of this site.
http://www.dumblaws.com
Some seriously archaic and funny laws are still on the books everywhere. Look up your state or country for some laughs. For example, when you are released from prison in Canada, it is required that you are given a handgun with bullets and a horse, so you can ride out of town. In Alabama it's illegal to flick boogers in the wind.
In Australia only licensed electricians may change a light bulb and it is illegal to wear hot pink pants after midday Sunday. :lol: