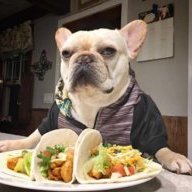 Jan 9, 2015
4,387
14,160
243
Twitter Username
Streamate Username
Can someone recommend me a badass electric razor?

Max Price 200 bucks.

Something that doesn't have that stupid foil type head. Those razors never work for me because my leg hair is pretty fine and won't actually go into the stupid little holes in the foil guard.

Safe to use in the shower would be cool and it doesn't need to be a bullshit pink ladies razor.

Ideally I'd use this on my pussy too so the ability to handle both fine and coarse hair is great.