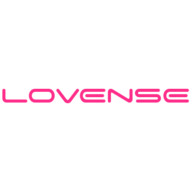 lovense.com
Industry Representative
Fanberry
is a new link-in-bio service from
Lovense
that is explicitly designed with cam models in mind. With a fully customizable interface, Fanberry allows you to display all your links in one convenient place and have your fans find your pages faster. Two new features have recently been added to Fanberry – a streaming schedule display feature and a beautify your bio feature.
Streaming Schedule Feature
This feature allows you to set your camming schedule and let fans find you directly from your Fanberry page. If you are currently live streaming, it will show that status on your page as well, so fans will know they can see you camming in that instant. This means viewers are taken directly to your camming page from your Fanberry page, letting fans access your content faster than ever before.
Beautify Your Chaturbate Bio
Say goodbye to your boring
Chaturbate
bio. With this feature you can export the code from your Fanberry page and copy it into your
Chaturbate
settings to have a beautiful
Chaturbate
bio consistent with your Fanberry page, all for FREE. That means rather than have a boring bio on
Chaturbate
that every other model has, you can make a clickable, beautiful bio that shows your information and other links.
As Fanberry is in its beta phase, we welcome all comments and feedback. Our goal for Fanberry is to make it the most efficient and useful link-in-bio service for our amazing cam model community as possible.