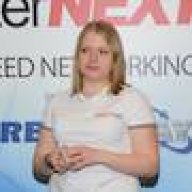 Dec 12, 2013
62
44
53
30
Twitter Username

FanCentro is a platform with one very distinct specialty. It is designed to make it easy for you to sell access to private social media accounts. Starting with selling snapchat, which is already used by over 2,000 models, FanCentro, formerly known as SnapCentro, will soon include selling private instagram, twitter, tumblr blog access, whatsapp, kik and much more!
Along with the re-branding, we've rolled out a feature that benefits those of you who don't use snapchat. You can create a profile with all your links, a bio and a few (non-nude only) images to use for SEO and as a landing page for your fans. Whether they want to check out your cam room, your website or your social media accounts - FanCentro will get them on their way to becoming your paying fans!
To create a profile and sell access to your private snapchat (and in the future other social media), check out the influencer section on
FanCentro.com
!
P.S. I hope this thread will be used as the main location for any questions and comments about the FanCentro platform.
Last edited: