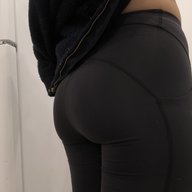 Apr 7, 2019
16
1
1
25
Twitter Username
MFC Username
Hey everyone! Just did my first live show. I think it went ok but not great, was a little slow at first. My goal was 3333 to get naked, finished with 1545. Logged in at 9:30 and finished at about 2:45 EST. Most tips were coming from one guy, there were 4 tippers in total.
I know I looked on fleek, lighting was good, wore a sexy fitted dress. I sensually ate an orange at one point just because, probably should have made someone tip for that but live and learn!
My main concern is I thought there would be a lot more traffic since I'm new. I am trying to be online as much as possible this week to take advantage of the free traffic. I tweeted and posted on some forms in fetlife before my show (not sure how useful fetlife will be but we'll see..)
Do you guys have any advice/ suggestions? I'm just a little worried what will happen when I'm not new and don't have special status anymore if I will have enough traffic. I did gain about 10 twitter followers today whereas before I had only one.
Overall it was a great time and I'm looking forward to tomorrow but I want to make serious money also. I don't have money for fancy equipment or a photographer right now but eventually I plan on doing a tired club system.
Looking forward to your replies!
Good night xoxo
Follow me on Twitter:
https://twitter.com/ScorpioJules1
MFC:
https://profiles.myfreecams.com/ScorpioJules