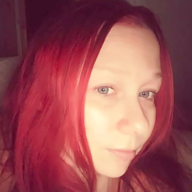 Jul 16, 2016
288
750
93
Twitter Username
Chaturbate Username
Due to various life events and broken PCs I had not played World of Warcraft for over a year.

We had a windfall last month so my husband built us new PCs just for Warcraft.

It was very emotional when I first logged on again and saw my long lost friend, my pretty gnome hunter.

I have been playing PS4 games (Red Dead, GTA V, Horizon Zero Dawn) for the last year and they are all excellent.
All great gaming experiences...but *nothing* like WoW.
There is a real emotional connection with my toon...I missed her and I am so happy to be in Azeroth again.
I like Mario, admire Aloy, think Arthur is great, laughed with the GTA trio but I love my WoW toon.