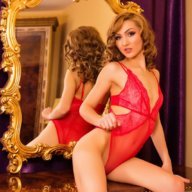 Feb 16, 2017
45
23
23
Twitter Username
The long-anticipated Halloween is in less than two weeks and it falls on a Tuesday. This year's trend for girl costumes is to empower women and underline their strong self. Cam models are lucky enough to dress up as pretty much anything and still look and have a sexy show on cam.
Viewers are eager to see what crazy costume ideas cam models come up for their Halloween shows and the girls are happy about it as they can bring their A-games during and put on a show that will leave viewers speechless. Moreover, you don't even need to be a makeup expert to put on an awesome Halloween cam show.
Viewers love anything that is out of the ordinary starting with the costume, hair, makeup, accessories and even your room decoration. If you'd like to take the show to another level, you can even tell viewers some funny or horror stories to go along with your Halloween theme.
Here are several Halloween costume ideas:
WonderWoman: This is one hot Halloween costume, it shows off your curves, your legs and it also gets viewer's interest.
Egyptian Goddess: Even if your most members call you Goddess, you can still show up to your show dressed as one and you'll blow them away. They'll be begging you to rule over them as the hot and sexy Goddess entrepreneur that you are.
Schoolgirl: Innocent looking with a naughty mind is the perfect combo. Not to mention that you'll get spanked for your misbehavior.
Catwoman is a great idea for a sexy role play but the most important thing is to make your costume your own. Because really, the ultimate goal is actually… it's removal.