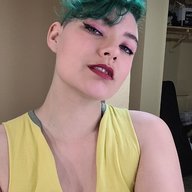 Jul 15, 2019
366
720
31
Twitter Username
Streamate Username
Hello! Please let me know if this belongs in another thread!
I am on the hunt for some clips, but I've been having trouble finding exactly what I want... (models feel free to recommend your own clips!)
Basically, I'm looking for lowkey, up close, hairy masturbation and fingering videos! To be transparent, I'm working through some stuff regarding penetration and I think more relaxed and lowkey clips would help quite a bit to shake some of the nervousness/fear!
Any of the major clip sites (ManyVids, Clips4Sale, IWantClips) will be fine!
Thanks so much!