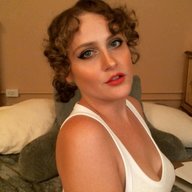 Dec 5, 2020
20
17
1
Twitter Username
Streamate Username
Chaturbate Username
Hey everyone! Please help me.
I've been trying to go live for like an hour and a half now and I haven't been able to make it happen because my toys won't connect. I'm using a Lush and an Ambi. I have both of them connected to the Lovense Connect App, and everything shows up alright in the Web Browser Extension. But once I turn on the Lovense SmartCam, the video feedback it displays says "Controlling by Person" instead of the Basic Token Graphic
.
I have restarted my phone, my computer, turned off the toys and reconnected them. But it still says it's being controlled by person. I checked the Rules on the Extension and I haven't changed anything since my last stream (last night). Everything was working fine.
I went live to see if it would fix itself once I started broadcasting, but it didn't. When I tried to send a test tip, it was added to queue.
Does anyone have any thoughts on what might be happening and how I can fix this? I mean, I know Mercury Retrograde started today, but jeez, this is insane.
Thanks in advance!