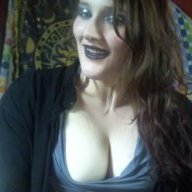 I haven't posted recently, hopefully will be back soon!
Inactive Cam Model
Apr 7, 2015
27
40
8
28
Twitter Username
Tumblr Username
MFC Username
Streamate Username
Before anyone asks: yes, this is real. I recently discovered that I have no shame unless I'm hurting someone, so here it goes!

I am a writer who is working on a screenplay that has the attention of some major media agents. It's about camgirls. It's going to be an erotica series. I want some humor and irony, as the camworld provides plenty of that, but I wanted your input brainstorming on what I should include.
I was thinking a reality show would also be interesting, if anybody knows how to make that happen. Let's amaze the world with our awesomeness.
Last edited: