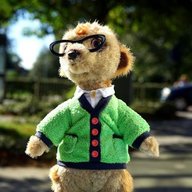 Nov 12, 2017
1,801
1,749
83
Twitter Username
Chaturbate Username
I am not sure if it's because as a Brit, I am not used to hot weather often but the past couple of years our summer have been summer, and it's been really nice. We are getting 30 - 35c, and for us that is very hot.
I know many places get 45c or even hotter when it's summer, so I am curious what everyone does to stay cool?


I know a lot of places will have air-con, right, and I assume that is one big factor to help remain cool when you're in a place where it can be (home, work, stores). We here don't have air-con as a common thing at all. Maybe in more expensive or luxury houses but definitely not in ones where I have grown up and still live.


So, I am really wondering what everyone does to help keep cool in hot weather? I know 30c to a lot of you is laughable lol.. but with being redhead too and having lighter/sensitive skin, it is a bit worse for me (same goes for very cold weather).