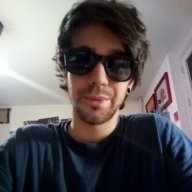 Mar 3, 2018
33
18
8
Chaturbate Username
Hi!
I started camming just 3 days ago, and so far I did 3 shows, so I still don't have many followers.
I use chaturbate, with apps and bots that try to facilitate the tipping.
The first two times I never asked for tips, they just arrived, but tonight I only did few of them (it's probably also the time, the first 2 times it was daylight here in Europe), and I didn't really want to push people to tip, I feel it's kinda rude asking that directly. What do you do when you see there is not a big interest in tipping? How you try to make people to do that?
And also, if that does not happen anyway, you give some quick peek every now and then or you just wait for tips?
Thanks in advance for sharing your experience
!