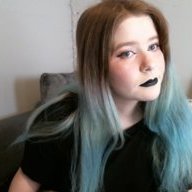 Mar 19, 2019
10
14
3
24
Twitter Username
MFC Username
Chaturbate Username
I know this is going to me me look really dumb but oh well I'm pissed and sad and I want to vent.

Today was my second day on CB and I got hardcore tricked. I was in pm with a viewer and he was tipping me and it was great blah blah blah and he asked about what he called a "password show". You set a password and give it to the viewer so it's just you two. I was like "Well, why not just private?" him:"Oh, I'm at work and the proxy doesn't allow private to work." Fucking red flag right there I should have know he was a scumbag. So I agree and he tips me how much 10 mins of private would be and I do my thing and he tips for more and i was so happy that I was making money and having fun.

It was all fucking fake. He was using fake tip emoticons which I didn't even know were a thing. I only noticed right at the end after I had added him on Snap and he took screen shots, which I don't allow. I deleted him and went back to CB to notice my tips weren't where they should've been. I banned him and reported the emoticons.

I'm so pissed at myself. I just can't believe that I fell for that. I didn't even know that stuff like that was possible. As soon as he said the stupid private thing I should've noped right out of there... but I didn't. I was too excited to be getting tipped. I'm trying not to beat myself up about it but I just feel so stupid. Please don't be mean, I know I fucked up.

Has this happened to anyone else? Or have you seen people try shit like this?