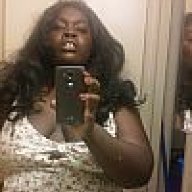 Aug 22, 2015
146
311
123
Twitter Username
Streamate Username
Chaturbate Username
Good Morning, Fellow Camgirls and Camboys of ACF.
I am here because I need advice very quickly about a mainstream porn situation. If this is the wrong section of the site to post this thread in, please let me know and I will move it to the correct one.
Anyway I was contacted about 5 weeks ago by a company on SJ or Sexyjobs in order to do some adult film work. We will just call this company "Atlas Films". I was contacted maybe 1 to 2 years ago by Atlas Films and I don't remember what happened then but we never did any business together. Atlas Films contacted me because they wanted me to do some girl on girl scenes, which I am kind of on the fence about since I am not a lesbian but I am trying to warm up to the idea of being with a woman.
I have been corresponding with these people for the last 5 weeks and its little things that they are doing that are pissing me off. Like in the first email that the guy from Atlas Films sent me, he asked me for my rate and I very simply told me that its $400 a scene. I had another email after that with him and he didn't mention approving my rate and then I had to send another email where I asked him about if he would approve my rate and he literally told me that because its a small company, he can't pay that. The man literally ignored my rate.
Another thing that is really pissing me off about this company is that the guy from Atlas films is that he refuses to talk to me on the phone about discussing business. The guy from Atlas Films wants to do a zoom interview and everytime that I mention discussing business on the phone, he completely dismisses that option. I don't really like being on zoom too much because you have to dress up and put on makeup to do it and I am literally someone who looks like a naked molerat most of the time. If you don't know what that is, please look up "rufus" from kim possible. I think it is very strange that this man cannot speak to me on a phone.
I was supposed to do a shoot with these people last month and because of the red flags, I chickened out. About 3 weeks ago, we had some correspondence and the guy from atlas films was supposed to bring me in for a day and pay me $250 for the day and communication kind of stopped for a while. I contacted him to see if we could get back on the same page and did not hear from him until 3 days ago and he's claiming that he didn't reach out to me because of the ice storm. We had an ice storm here last week that knocked out electricity to about 700,000 people and some still don't have lights.
Its just been one thing after another with Atlas films. Atlas Films shoots in my state and whereas that is good for me, its illegal. I am in the city where Eminem is from and you can't shoot porn here legally lol.
I am scared that I am going to get on a porn set with these people and they are going to screw over my pay or they are going to treat me horribly because I am plus sized and I am dark skinned.
I am in a weird financial situation that is horrific at the moment and I don't want to make a bad decision by going with this company simply cause of that.
I am trying to figure out how do I approach this situation with Atlas films? Should my rate be lower than $400 a scene? Am I being too demanding? Am I asking for too much? How do I go about this with a business mind and take my fears and emotions out of the situation? Should I just let this offer completely go?
Sweet people of ACF, please give me advice!