But it's true, it's happening to me, but now I know how to deal with it, now I know how to face it, bravely, as it always has in my life, I believe all camgirls are very brave girls and we should never have to face the discrimination.
If you're a guy you're probably thinking that I'm facing another kind of discrimination, not what you're thinking, in this world there are very different preferences and tastes so there's always space for models who are chubby, skinnier, darker, no boobs, big butts, redheads, I mean there is literally an audience for all different girls and that's amazing, I love it even though I know I'm like the girl next door, I'm happy for these girls! But no, this is not discrimination I'm being victimized, to be honest, with users I've never felt discriminated, usually they go straight to the type of girls they like and if you don't like my body or something you jump to the next model and everything is fine.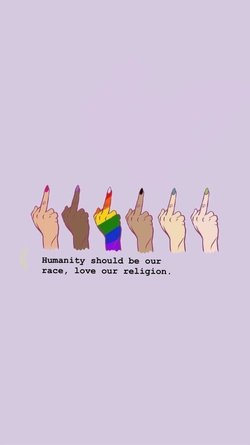 The discrimination that me and tons of girls are feeling is stupid like a price tag that this site added on us oh but they did it, they added a price tag on EU girls, the price is 0$ while american girls are 10$, resuming we are trash and american girls are gold, and in fact, they want to make us feel that way. I've seen so many things wrong, girls working with different rules on the same site, some of them can show all the nudity they want but for us we get banned easily with a little distraction, lately we are getting banned even for not being responsible for reporting scammers, so , the 30% we took includes the work they were supposed to do for us.
I'm talking about this not for camgirls to hear, but this time to get guys' attention, EU girls are facing discrimination, our profiles are being hidden from viewers and payers and you have no idea why that girl didn't even show up on the site for y'all in months while US girls earn 300$ in a day same latin girls don't make 50$ in a day, and you ask "what's the problem with EU girls?" Exactly, I want to ask the same question.
Ironically, this text was written by me, as you can see I am a latin girl who speaks English, and like me there are many more girls in Europe who speak good English, well not as a native, of course, the native will always be better than us, but I've been working since I was 16 in tourist places where I speak English 99% of the time and no one has ever complained lol, so I'm trying to figure out the core issue of this mess: if I speak English, why am I hiding from english countries speaking? Interesting.
So, regarding this situation, a few months ago I decided to start contacting the support of the website that I was broadcasting, with the naive hope that they would listen to me, I can say that so far I have reached all the members of the team that are just a few as far as I could understand, and
every time i talked to them it was always the same empty answers or sometimes i wasn't getting answers at all. My arguments have always been the same and I will organize them in a few topics:
. Why have I been hidden from English speaking spectators when it's the only language I can speak here? I don't want to speak Portuguese? Portugal is blocked, right?! And I have the right to geo-block the country where I live right? It's my privacy! So, let me get this straight, do you offer psychological counseling to the girls here, hypocritically say you care about us but advise us not to block the place where we live knowing the risks we run in doing it!?
.Have I lost the right to my privacy since I don't want to be recognized in Portugal and to stream in Portugal, because I don't feel comfortable speaking my native language with people I have many chances to meet in person?
.Let me enlighten you and ask you ironically if English is a world language that everyone learns all over the world. Because to me it seems a very rude thing to push models away from English-speaking countries when you know that they prefer to speak their second language, thus avoiding speaking their native language and being recognized, because as you know Spain, Malta, Greece, Gibraltar, Portugal and Italy do not have each one the same large demographics that English-speaking countries have and in Brazil the medium salary is the equivalent of 238 dolar, so do you believe they will pay what for a show?! If they just come here to the website is a luck!You are fun!
.Why do i earn 30% only when USA girls earn 35%?! Are they superior to EU girls?!
.Why there are girls using fuck machines on public chats and as i read on the rules nudity is just allowed from the waist up?
.Did i read sleeping on cam was not allowed? Lol, check your girls.
And now, you can prepare your cheeks and laugh about all situation, all the team members was replying me always the same :
.USA girls have USA flag because they come from USA. (I am asking about the traffic loves, i dont care about the flag, but talking about that, i am able to change my flag from anywhere on the world on any website i am!, you are special for sure)
.You have 45% viewers from the US and the other percentage from Italy (at that time I was showing the Italian flag) to which I reply "yes, and that 45% is saving my life, because Italians don't speak English and I don't speak Italian!"
So I think it's weird, I'm lying anyway about my country origin and customers notice because I don't speak Italian, if customers were English they would never notice, but you guys created this situation. So, wouldn't it be smarter to let the girls choose the languages they speak and on that basis organize their traffic?!! And they say "oh but you already have good traffic", and I said "no I don't, if I charge more than 1.99$ minute my traffic goes to zero and I'll do it to show you once again !! (Even when im pretty sure you already know that). I remember when i was chatting with american girls on forums and not knowing i was from europe they advised me the minimum fees i should charge should be 4.99$ minute so to check if they were being honest i created a customer account and i was checking what american girls charge and that was true, the very low i saw was 4.99$ for private and 5.99$ for exclusive, but usually girls charged 10.99$ for every minute and i was shocked when i decided to take a look at latin or European girls, they could be the prettiest girl you ever seen, they wouldn't charge more than 2.99$!! So going back to the point where I tried for a few days between tears, I charged 4.99$, what happened? Zero traffic, no privates, no exclusives, no golds, I even lost regular customers that day and had 2 privates in 2 days, when I thought I was broadcasting long enough to have enough evidence to shut the site members up, I emailed them again and guess what? The respect I got back from my sweat and tears was zero, no response when I asked "so my traffic is good?! While a US girl can charge 4.99$ minimum and always have spectators my room is a ghost town when i do the same, why?"
When they get to a point with no return they just finished that conversation When they reach a point of no return and they've exhausted all the answers, they just finished the conversation with no answers, I had a girl on the staff saying they care about me lol I think they probably can't assume they're discriminating in written words or I could use it in a lawsuit, but she doesn't care, otherwise she wouldn't answer me saying:
. They changed the traffic and the flag to protect the spectators, they said (what a LOL), they explained to me that some spectators in the past were complaining about the girls hiding their true nationality (what a silly answer)! All the girls still hide the true information about them LOL, they do it to protect themselves but we camgirls are not dumb, i won't say i'm from masachusets if i don't know anything about masachusets i'll create a compelling story about where i come from, sometimes with a few glimpses with true of course, what i do for a living, if i have kids or a husband, we don't give the GPS coordinates of our house to the viewers! Sure! So, if there were girls with the US flag not even speaking English, as i was told, their problem was with the language, not exactly with the lie, but of course when some unethical companies do a mess, they won't take over, they will not treat you like a human because they're arrogant and they will not admit the guilt or lack of ethic, especially if you're a girl in the adult industry. The most shocking thing is that the team i spoke with was made up of girls, so when i asked how absolutely non sense their answers were and how incredibly rude they were when they couldn't take a stand on our situation, especially when they're women, they had no answers for me. But the funniest thing of all was, the lie didn't end here, think about it girls, who are they protecting? I had complaints everyday from Italian guys asking why i had the Italian flag if i don't speak Italian, and when i explained to them of course not telling the whole truth, feeling afraid of a permanent SM ban, they understood , but try to imagine how upsetting it can be to have to apologize all the time for a situation you can't really control (at that time i was saying sorry about 40 times a day, i was ending days crying with stress and saturation of course). So i tried Spain, it was the same, Malta (which no one nor i knew where it was) was the same, Greece i won't even try because im sure as hell i don't speak Greek, i have tried every country that was available to me even not making any sense that random options, i ended up deleting my geoblock and adding the flag of Gibraltar, as no one knew where it was and some people got curious and came to my room. I was still without traffic but at least, as Gibraltar is a place that nobody knows and very small, nobody complained that i didn't speak the language because nobody really lived there! Lol, this has gotten to this point!
So, they said in their oun words theyre protecting customers, but how they protect a model with all these differences?
Lets put it like this:
I have lights (softboxes), decoration all over my room (bed, pillows, teddy bears, flowers, lamps, mirrors, curtains, leds, all in colors mostly pink, white and light blue), I have logitech c920, a great quality microphone (I don't use the camera microphone), I have tripods for the camera to use at different angles, the best and appropriate computer for streaming, a bluetooth keyboard, a bluetooth mouse, lovense, a lot of sexy toys and clothes and different, an internet deco to have a better connection, a speaker with immense quality to have ambient music.
About me, I exercise, I'm like the "girl next door" , good makeup, long brown hair, shiny and hydrated skin, tanned skin, my attitude is always smiling, fun and playful, I'm open-minded, I'm not shy, I speak a great English and all my ratings and comments are good. Quality for me is important so if I'm having a bad day I won't broadcast to look bored on camera, I'd rather skip that day but… I've seen US camgirls with bad decor, bad lighting and no attitude getting money faster and charging 15$ per minute, and I've seen European girls with a stunning beauty, good decor, good camera, good attitude, to the point of almost crying on camera, to be honest and shameless, it happened to me, i can admit i cried on camera not showing my face of course, just trying to hide showing my body and teasing and avoiding crying for a lot of times, i felt humiliated, sad and lost, my tears flowed, you can't imagine how frustrating it is to know that you have what it takes to be successful, to know that you're doing everything to be successful, but a bunch of bad people decided to steal your right as a woman and humiliate you just because you're not American.
How hypocritical are they being when they have a supposed "Pineapple Support" when the main reason for the models: stress, degradation and sadness, is their empty and meaningless decisions? How hypocritical are they about having a FOSTA to report serious issues that could happen with a model, when they are probably committing a serious mistake like DISCRIMINATION? Lol This is serious guys. I wouldn't even care about the 30% we get, well i mean 35% because there's no valid reason to treat people differently or give them a different percentage based on their country of origin, that's another pretty cruel and pointless point. But can how can i get conformed with that 30% i earn if i don't get a reply for a fair question with honesty and respect from this site?
This is like you having a normal job and getting disrespected when you're a foreign, well, because you're a foreign! Justice is not in abundance on the world but that shouldnt even be an excuse for making it happen with you with no consequences, we should have our income agreeding with the time we dedicate to our jobs, the effort and quality, we should never feel humiliated because we have a certain origin.
And just to finish my thought, how do you believe these people who manage streamate are ethical when right in the middle of a pandemic 1 year ago they decided to make this change and make some models lose what they believed to be their dream job for many years suddenly? In the middle of the pandemic?! Seriously? Is this pure selfishness, unbridled greed or just meanness?
Meanwhile, all camgirls have supported European camgirls in this case with some advice, obviously in the middle of this vents and in this fight we found some really xenophobic people, I leave you the most shocking things I've heard in the last few months, to make you think a little about what we still living on the XXI century:
.European girls are lazy and don't work as hard as American girls.
.Europeans are not so smart.
.American women have more personality than European women who are boring.
English speaking countries have more money because people work there more while in Ukraine or Portugal people are lazy.
.Conclusion: we don't need to be protected, customers do, we deal with sexism, drunk men, arrogant men and threats from possible stalkers every week but we don't need protection, we are mere sources of money for prejudiced and malicious people. Only that​