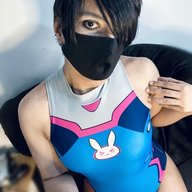 Jun 24, 2021
196
161
31
Twitter Username
Chaturbate Username
Hi, I'm from México, and my passport expired last month and I tried to upload my ID, they start to say that there is missing frond or/and back ID, I upload and image of the front and back ID, and after that they only want a passport. I cannot renovate my passport right now because I'm not in México City, there is too many cases of covid in the city, so the next step was the drivers licence.
Yesterday finally got my Drivers License, and I upload the photos and says the same,
@punker barbie
, can you help me, please?
My CB account is bowsette_koopa

Last edited: