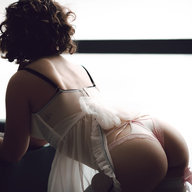 Apr 9, 2019
74
136
6
Chaturbate Username
Sorry if this has been asked recently, I'm still figuring out how to navigate this site.
I started caming solo this week and have been enjoying it so far. I've had a couples account with my partner on CB for a while, and have inevitably found stolen recordings of our broadcasts when we google ourselves. I want to protect my new content from the start, but have no idea how to go about that. I'm somewhat computer illiterate, so please explain like you would explain to your mom. My partner is super tech savvy, so he'll translate your comments into action, I just want to be able to understand what if anything can be done.
Is DMCA Pro worth it? What are other ways to protect content? I will be selling on ManyVids and possibly switching to MFC later.
Thanks in advance, peaches.

xoxo