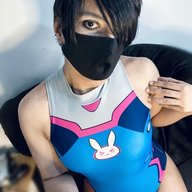 Jun 24, 2021
196
161
31
Twitter Username
Chaturbate Username
Yestarday try to first camming since chaturbate ask me for age verification, but OBS was so weird last night, the streaming and fps speed was too low, that I cannot camming last night. It was from 0 to 100 kbps and 0 to 3 fps
. My internet conection was good, with no issues, deactived firewall and antivirus, I changed the server. I always use lan cable.
I bought I new cam, I was thinking that is was the reason, but I connected the old one, and problems still was the same. I could not broadcast yesterday.
Well I was happy to see my all time tippers asking for me and some of them give me tips, but it was so frustrating no to do a broadcast
.