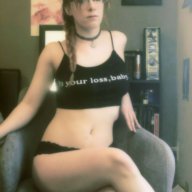 Jul 21, 2017
404
644
63
Twitter Username
MFC Username
Streamate Username
Chaturbate Username
I will be focusing on snapchat a lot more in the near future, and as celebration I'm having a sale on Fancentro!
What do I offer on premium snapchat?
Nudes, Boy/Girl content, anal, bath/shower shows, personal daily life stuff, Behind the scenes for fims, gagging, spit play, foot play, feet stuff, and much more!