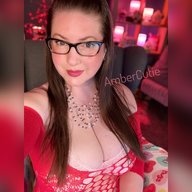 ACF Owner & Admin. (I don't work for CB.)
Staff member
Cam Model
Mar 1, 2010
26,885
1
114,226
0
Twitter Username
MFC Username
Since I have finally moved on from my very favorite webcam of all time (the
Logitech 9000
which has been discontinued) I figured I'd put together a thread about the current, most popular webcams.
Logitech c920
(probably the most common used among cam girls now.)
Logitech c930e
(which I think they may have re-marketed into the "
Pro webcam
?")
Logitech c922
(brand new and just released this past weekend, marketed as the best streaming webcam for game broadcasters.)
For starters, I came to realize yesterday that
ManyCam
had probably been interfering with the quality of my cam image for a long while. I have recently switched to using
XSplit Broadcaster
and during my struggle to get new cams working yesterday noticed how much easier it is to adjust the lighting settings on Xsplit than on ManyCam. I could set them identically and they looked different. So the images below are taken on Xsplit.
C920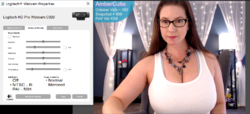 C930e

C922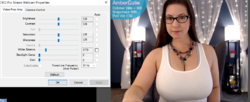 Some things you'll notice:
the drivers/settings interface for C920 are the simplest to use, they're the old style sliders. It is easiest to get the color/lighting good on that.
The C930e has a wider lens angle, and I also had to crank up the color saturation to look even somewhat alive, still ended up with a bland/less pink image. Some may like that, not sure if I do. I guess it's the most natural, though?
The C922 felt very similar to the 920, but ever so slightly sharper/crisper image. Obviously I had some problems with the lighting setting it is a tad too dark, but with this settings interface for some reason it's difficult to master the exposure/gain settings. I should have cranked the gain up a bit like I did on the 930e. But on both the 930e and 922 the exposure setting was pretty impossible to fine-tune.
Currently I'm having problems with video glitching/flickering with both the 930e and 922 so I'm sticking with the 920 until we get that resolved. I think the audio quality on the 930e will likely be the best, and the wide angle is sorta cool, so if I can come to terms with the settings interface for it I may aim to make that my default.
Feel free to report your findings with these webcams as well, maybe exchanging notes about our experiences will help others figure out what works best for them.