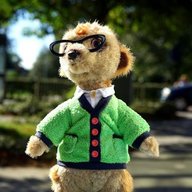 Nov 12, 2017
1,394
1,354
83
Twitter Username
Chaturbate Username
Hi all, so a model I absolutely adore is still on the OhMiBod and is in that situation where any money she gets, goes to bills and living - so buying a new toy like this that is expensive is a big luxury and pretty much impossible (as many of you do understand).
I was considering buying her either a Lush or Domi. My questions are:
1) It would be dependant on her if she wants me to get the Lush or Domi BUT if she opts for the Lush, is it best for the sake of it to get the Lush 2.0 or would the Lush 1.0 suffice and be fine?
2) The same as above, if she opts for the Domi, would the Domi 1.0 be fine or is it better to try to get her the Domi 2.0?
I am honestly not made of money so IF the cheaper (original: Lush 1 / Domi 1) would work perfectly fine, then I'd PREFER to do that, as they are a bit cheaper.
3) Have any of you used the Lovense Wishlist and is it "safe"? I think her worry would be that me/others would see her address or anything else too personal. What is anyone's experience with this? I would prefer to buy directly for her like this, rather than spend a lot more on tokens. Again, this falls back to the "I am not rich" comment above.
I am in England, UK (yeah so it automatically means I am rich, I know
) so I will do the GBP price then conversations (provided by Google):
Lush 1: £59 / $77
Lush 2: £89 / $116
Domi 1: £59 / $77
Domi 2: £89 / $116
Preferably as mentioned I'd prefer to buy the 1.0 versions BUT if you ladies (and gents) genuinely believe it's better to get the 2.0 version (either of one or either) then I would opt for that one.
Any and all input is greatly appreciated.
(Chaturbate and other camsites should try to do some kind of affiliate deal with Lovense, imo to help models get % off -
@punker barbie
maybe something to suggest)
Thanks in advance.