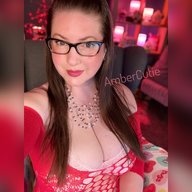 ACF Owner & Admin. (I don't work for CB.)
Staff member
Cam Model
Mar 1, 2010
23,774
104,913
0
Twitter Username
MFC Username
Maybe they will remain on Mondays since MMM seems to be a fun shortcut for Marker Mania Mondays... but either way I figure I will make a thread to keep the screen caps in.
Here are today's entries!
Mr E decided to take over my left big toe...
And of course, Ted claimed his usual zone...
There weren't many entries today, but the ones who made it were awesome! Let's hope for even more participants next time.
ray: