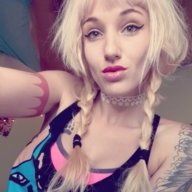 Jan 14, 2017
28
8
16
Twitter Username
MFC Username
Chaturbate Username
Okay so i have been on MFC a year and I still feel lost on what the better thing for me to do is!!!
Public is free open chat, anyone can see..premiums, basics, guests, all of em!
What I have done so far... everytime I get on I run a countdown anywhere between 400-700 tokens for a public cum show. Sometimes it takes me less than an hour to reach, sometimes many...many long hours. My daily goal is 2000 tokens a day. ($100) a day because that is my minimum in any job, I came from waitressing.
Sometimes I make 50 bucks a day others i can make 100-175 ... for average numbers. Im MFC #1000 range more or less just to show you guys all the number. So I do decent but it has taken me a whole year to get here! Phew. But I feel as though I make my first goal of the day and I end up staying naked for a while after I am talking to my room and it just dies. No tokens for a long time.
Is it because I am staying naked in public? Is it because I'm doing cum shows in public? I dont know if I should be doing shows ONLY in private but I am told this is the best way to be successful on MFC. Some have said to even refuse privates and groupls but it seems I now get a couple a week and this is a BIG chunk of extra I am getting. Though Its one guy. I get worried when he isnt around I dont want to be heartbroken of the loss of private shows. Any advice I dont want to babble? xo!