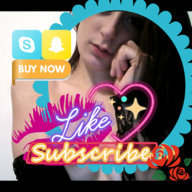 Dec 17, 2017
96
37
8
23
Twitter Username
MFC Username
Streamate Username
Chaturbate Username
I am at the point that I feel like the MyFreeCams.com support team are nothing but a bunch of highschool kids.
Never, ever once, have I received any REAL answer from them. When I do get answered, they dodge the question and spit some random fact off their wiki site.

My recent issue: I requested an early payment. I believe it was around 10:00pm when I cashed out on MFC, which is before midnight on Friday. It's now 9:16 Monday morning and it still hasn't been put through.
I have e-mail support several times, only to get 2 replies, both of which stating some bullshit about how it's 48 Business hours and it can be delayed on the weekends. What are MFC's business hours anyways?

On the first, we already seen issues with First Choice Pay, that was resolved quickly.
If you asked MFC about it, they very quickly replied with a response blaming First Choice Pay.
If you ask MFC about where the fuck your money is, you get fed lies or they ignore you.
Almost 100% done with MyFreeCams after this. GO FUCK YOURSELF.

Finally make it to the top 1000 on MFC and expected to get a little more love from the MFC Support team, but obviously they have a problem with people asking about what is owed to them. PAY ME LIKE YOU SAY YOU WILL. WITHIN 48 HOURS. STOP BEING LIKE EVERY OTHER WEBSITE WHO LIES ALL OVER THE PLACE. There really needs to be some more laws behind claims that websites dont keep.

Also, im going on a rampage posting about MFC until they fucking answer me.
Hopefully the support is smart enough to fucking treat me with some respect before everyone knows the scams they are trying to pull. FUCK YOU MFC.