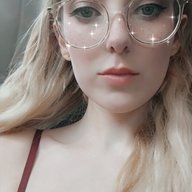 Jan 2, 2017
20
16
48
Twitter Username
MFC Username
Chaturbate Username
ManyVids URL
Clips4Sale URL
Hey, back in the day I'd cam a ton on Naked . com

I was on one night back when they were 1000 $ giveaways for the top 5 earners every 12 hrs. I was making mad money this one night, I wa at like 14 then climbing up to like 5...I was doing pvt after pvt with spies n all 140+ an hour. I knew I might actually be in the top so 2 or 3 mins after my last show and the contest ending I see my name at 1st place 500$ win!
I peed my pants obviously.

Screenshot over and over as I dropped to 2nd, 3rd, (the new contest starts soon as the 12hr mark ends.) I didn't know FOR SURE if I was 1st or even 5th...but when they announced the models who won on their wiki they were TOTALLY different models, none of which were my competitors that night.
SO I contacted them and they said I ended place #74.
No honey. I've never lower than #45 eating chips!!! they apologized and said it was a tech fuck up and the IT guys will look into fixing it......no prize, not even the pat on the back of you did it you slut! I was so sad. Idk thats my story.
What do you think????