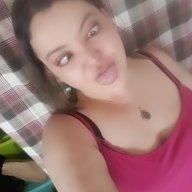 Jan 23, 2017
104
115
63
Twitter Username
MFC Username
Streamate Username
Chaturbate Username
1) Did you pick your name, or did someone give it to you? Why that name? Tell me your title origin stories!
I've always loved the name Aria, and I love opera. Fae is a nickname of mine, since I'm an evil woodland pixie
2) Have you ever had a name you performed under you disliked/hated?
Yes, my old name was too much like a real name. I had some guys get too real on me, and it got weird. Plus I hated the way it sounded after a while.
What about you guys?