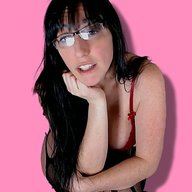 Dec 19, 2019
5,461
11,433
131
Twitter Username
Streamate Username
ManyVids URL
Clips4Sale URL
So this annoying guy returned to my room last broadcast.
I was having problems w my stream, but a ton of guys had already noted them, and were saying that the whole site was glitchy that day. So I was talking to them about giving me payment via MFC Share for shows on skype. That way everything could still run smooth despite glitches.
(Because Skype was going fine for me, and I have a tip menu option where MFC gets the money, but the show happens on Skype.)

Anyways this guy pops in the conversation (publically) telling me "well I tested your internet speed, and its coming back at me as 30mbs w 1 return speed, so there's a problem with your internet".

Does anyone know what the living fuck he was talking about? He can't access my internet speeds or personal IP can he? I blocked him, because enough obnoxious is enough (and he's been arrogant, stupid and rude before too). Then he somehow managed to message me again telling me "you obviously made a mistake and blocked me from your room. Unblock immediately."

Also is there a way to block him from DMs too? I assumed doing the block while he was in my room would stop DMs also, but apparently he still got through.