So i just saw on CB they have an "offline" direct message now, if I type any model's names, even ones I have messaged recently, it doesn't show any names.
I'm not sure if the list is meant to be for people you have recently contacted and because it's a new feature, there are no conversations there yet, OR is it that I need to buy the supporter/vip status to search for names? I feel like it's the former.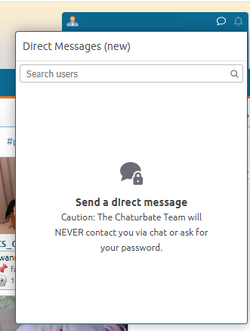 Also, what is this Cam2Cam rate Limit? I don't see anywhere in settings for setting a custom rate, so how does this work?

Edit:
Oh it's also like other sites now, in the chatroom it has a popup for the model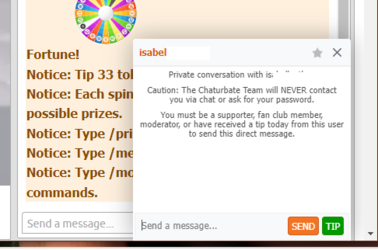 Edit 2:
Ahhh ok you can have multiple tabs open for conversations, AND if you're in multiple rooms they stay open on all the pages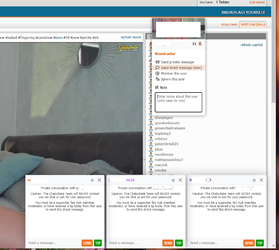 Last edited: