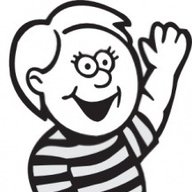 Feb 26, 2016
113
117
113
55
Twitter Username
MFC Username
This may be a topic no one cares about, but hey there are a few of those here.
I have been a MFC fan for some time. Lately I have been playing around with the model list settings. I have to admit they way you can configure a personal list of models is pretty impressive.Here are a few things I find helpful to mark under Settings>Show at the top of the model list
Bookmarks, and Friends is a basic move. Do you know if you Friend and bookmark a model that puts them at the top of your list, it took me a little while to figure that out.For me models that are friends and bookmarked are where I am a regular and have invested a lot
Model with Notes- I also like to mark those I have noted to be at the top of the list
This creates 6 levels
Friend & Bookmark
Friend,
Bookmark,
With Notes
Nothing
Hidden
Am I the only one with such a strange compulsion or are there others. How do you do organize the lovelies? Anyone have success with the custom button?