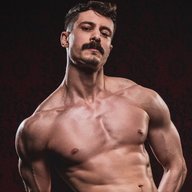 Jul 9, 2021
207
324
31
Twitter Username
Streamate Username
Chaturbate Username
I'm wondering what payment methods performers are using on Streamate.
I am from Canada and recently had to change out the direct wire transfer deposit option from Worldpay since they are now unable to process Streamate payments to performers for whatever reason.
I am now registered with MassPay as per Streamate's recommendation and although it's an instant turnaround to get my earnings, I'm extremely disappointed.
Although there is only a $4 fee per transaction (vs the previous $25 fee from Streamate), the exchange rate from USD to CAD is completely ridiculous and inaccurate no matter how many times I refresh the payment transaction.
Depending on the amount I'm transferring, I lose anywhere from $100-$200+ on my earnings, plus the $4 transaction fee.
I contacted MassPay and they gave me zero explanation for why their exchange rate is inaccurate other than to keep refreshing for a better rate that never seems to be offered and does absolutely nothing in giving anywhere near the correct rate.
For example, in Canada currently 1 USD = 1.27 CAD whereas the rate given by MassPay is ALWAYS between 1 USD = 1.21/1.22/1.23 CAD at most which is a HUGE loss the more your earnings are and really unfair considering the % Streamate already takes. How many hits do I really have to take?? Just becoming really frustrating after months of lost income for no reason and no explanation from MassPay.
What is everyone else's experience with the payment methods? Is there is a better alternative in terms of getting an accurate exchange rate from one of the other options before I start trying each one and having to wait for the approval from Streamate.
Please let me know - keeping in mind I am in Canada so it must be compatible with converting my earnings from USD to CAD bank.
Appreciate any feedback, thank you!!