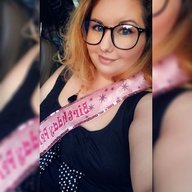 Mar 9, 2011
1,183
1,977
213
31
Twitter Username
Tumblr Username
Streamate Username
Chaturbate Username
I've been around jiggling these Kervz on the interwebz for quite a while, but now one of my plushy parts (my soft belly) is turning into a hard, round, baby bump!
I'm having so much fun exploring all the changes my body is going through and I've never felt sexier!
Be sure to follow my socials so you can watch me grow and keep up with my every day sexy shenanigans. If you wanna see the really good stuff, subscribe to my OnlyFans! You will instantly unlock over 400 pics and vids, enjoy daily posts, get special attention, and a free prize wheel spin! HMU on my phone if you'd like a nice conversation or to play and trade pics! I'm always on my phone anyways lol.
OnlyFans
Text Me
Twitter
Instagram
Snap: KervySnapz