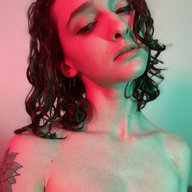 Oct 3, 2018
579
1,542
63
Twitter Username
Streamate Username
Hey loves! I know there's plenty of threads about pricing customs, but I was wondering if I could get some model opinions on this one video I'm pricing. It's my first ever custom, and I'm really struggling to find a price that feels worth my time, but isn't so high that the member won't bite!
So! The video. He asked for a 5-10 minute video of hardcore deepthroating (so lots of gagging, choking, etc.) using both a male performer (who I will be paying!) and toys. The going rate for solo customs seems to be $10/minute, so I figured I could probably do $20-$25 per minute because it's a fetish video with two performers. I don't think this feels worth my time for less than a ten minute video, so that would bring the price tag to $200-$250. He asked about an exclusivity fee, which I think I would price at $300, but I don't think he'll go for it.
The figure I'm thinking is 5000 tokens if he pays through chaturbate, or $200 if he pays with an Amazon giftcard, with an extra $300 either way if he doesn't want to resell it. (I know gift cards can be refunded but I have a $300 camera waiting in my cart!) Does this sound reasonable? It will take me at least 2 days to film and edit everything. One thing I'm struggling with is that my nightly average when streaming is around $230 right now, so the profit to work ratio feels kind of... underwhelming. Though hopefully reselling it on various platforms will make up for it!
Anyway, I'd love to hear what you guys think! Thank you