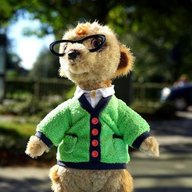 Nov 12, 2017
1,911
1,876
113
Twitter Username
Chaturbate Username
This is not about me + a model, it's about a room i was in and her mod.
---
Back Story for each person below and what their role is:
-
[MODELS OTHER MOD]
= Her long time mod (not sure for how long) who actually does stuff for the model all the time. He silences the rude guys, he supports her through lots of tips. He doesn't make random, stupid, pointless demands or postings of images etc.
-
JJJohnson
= Former moderator who has been "friends" (I use this term loosely, and you will see why after reading below). He was moderator for her for 4 years. He NEVER did anything. He came in, posted "I love you my BFF" images, then sat in her room doing nothing, not even talking to her in PM (I have asked her). So it raises suspicions to me that he may be a recorder and definitely someone wanting the "mod benefits" (of seeming cool and powerful).
-
ME
= Just a follower, friend, fan. The model sometimes makes me moderator when the others are not there as she is too nice/kind to silence or be rude to people, and plus she is busy multi-camming.
-
MODEL
= Broadcaster, obviously.
- Other names involved: there is at least one other name involved "heycat", he too is a moderator and a supporter like with her main mod as mentioned first (above). He talks to her, laughs with her, tips her, and everything. Right now he has not been on because he is away on vacation.
Other Notes:
- JJJohnson made many accounts and the model, because she thought he was a friend and quite frankly, she is too kind and nice she told her mod NOT to silence him. Understandably, as with most of us, he couldn't resist as he was too rude and going on and on. So he kept silencing, he kept making new, etc.
- This is only part of what was said, there was much more as it KEPT happening, but mostly him just saying the same stuff on repeat over and over... as you will see.
The model is TOO polite and kind, to a faut. I am a truly nice person and the person that says sorry yet she even makes me look like Satan with how sweet and kind she is. I genuinely don't believe she has a bad bone.
---------------------
jjjohnson0013:
You had
[MODELS OTHER MOD]
silence me on other account and that wrong
JJJohnson
You are a mean woman
JJJohnson
you no longer my friend and i had to make new account to speak
JJJohnson
YOU NO LONGER MY FRIEND
ME
No loss for her. it shows what type of a person you truly are JJ.
ME
Bye bye JJ
JJJohnson
i AM A FRIEND
JJJohnson
SHE TELLS ME I AM NOT MOD AS SHE HATES ME
ME
She definitely did not say she hates you haahahaha
JJJohnson
MY SHE DID IN PM
MODEL
no hate u
ME
MODEL could never hate someone, you clearly don't know her
ME
Stop being a drama queen JJ and grow up
JJJohnson
WHY YOU HAVE
[MODELS OTHER MOD]
SILENCE MY JJJOHNSON02013 ACCOUNT
ME
She didn't.. he did it because you are very rude and disrespectful
JJJohnson
SHE DID
MODEL
?
JJJohnson
[MODELS OTHER MOD]
ALWAYS GETTS SPECIAL TREATMENT
ME
you're lucky i am not mod you'd be silenced on every account you make
JJJohnson
HE ALWAYS A MOD NO MATTER WHAT
ME
Maybe cos he is never rude or horrible to her and he helps her and supports her via tokens.
ME
Grow. Up. JJ
JJJohnson
[@ME] i been coming here over 4 years
JJJohnson
and you all can go to hell I am done with her
ME
You say one thing JJ yet, here you are
JJJohnson
I am here to see her apologise to me and unsilence my jjjohnson02013 account and have me as her MOD
JJJohnson
as i see what Kind of person she is SELFISH
ME
Well you're gonna be here all day cos that aint happening sunshine :loll
MODEL
u have my love and respect
MODEL
but if u choise to hate me
MODEL
its just your decision
JJJohnson
If i have your lover and respect then i would still be a MOD
JJJohnson
and not silenced on my other account
JJJohnson
I see you really care for yourself
ME
ok I will stop now, I give up. I can't talk to dumb people
JJJohnson
This is the only room I MOD for on Chaturbate as You were my favorite and if you choose you not want me to be MOD any more and have
[MODELS OTHER MOD]
as mod always what respect is that tp me
ME
Actually, you used to mod for Anna Bell Peaks, but she realized how much of an idiot you was when you threw a tantrum in her room and she banned you.
JJJohnson
and i realized who was a broadcaster that cares for themselves only
JJJohnson
I am not dumb [@ME] it shows what she did to me and my other accfount what a horrible person she is
ME
If you respect and care about MODEL, you will not be doing this to her. You know she is a kind, friendly and loving person.
JJJohnson
I will never forgive her for this day
ME
All you're doing is making her life worse when it doesn't need to be
JJJohnson
she hurt my Feelings and i do not appreciate it
JJJohnson
I was her friend who came on here to MOD on other account and she ruined that
JJJohnson
she basically does not care anymore
JJJohnson
MODEL was my bestest friend until today in pm what she told me that i am not needed here anymore
MODEL
i can support all this
JJJohnson
she did this to hurt me and her other MODS
ME
:STUPID
JJJohnson
as Long as I am not MOD you are not my Friend and you are not forgiven
JJJohnson
You hurt me today
JJJohnson
Thanks for a even worse day MODEL
JJJohnson
I will never forgive you for this ever
MODEL
u will
JJJohnson
I will not
JJJohnson
she care for herself as how can she say I have her love and respect if i am done this
JJJohnson
she loves
[MODELS OTHER MOD]
only and nobo9dy else matters really
JJJohnson
I see her true self today
JJJohnson
Treat others how you want to be treated but i was not mod today and she cares for
[MODELS OTHER MOD]
only and all other to hell with them from her
JJJohnson
4 years and now this
JJJohnson
AFTER TODAY FOR WHAT MODEL DID TO ME I WILL MAKE SURE HER ACCOUNT ON CHATURBATE IS CLOSED
JJJohnson
YOU TREATED ME LIKE CRAP TODAY AND I DO NOT APPRECIATE IT
JJJohnson
SO SAY GOODBYE TO YOUR ACCOUNT AS TODAY IS YOUR LAST DAY
JJJohnson
i AM UPSET
JJJohnson
You care nothing for me and never did
JJJohnson
I see you care for yourself most of all
ME
That is a lie. If she cared only for herself, she'd tell you to get lost yet she continues to be nice to you
JJJohnson
:karma I hope MODEL you happy with yopurself for how you treated me today
ME
I don't know anyone else who would still be so kind to you after all the stuff you have said to her today
JJJohnson
[@ME] she basically told me i was not mod today as she does not care anymore for me or any of her other MODS
JJJohnson
If MODEL says i have her love and respect she showed none today to me
JJJohnson
Worst broadcaster on the internet and on chaturbate
JJJohnson
karma will get her
MODEL
jj u can write what u want
MODEL
no will put at my heart
JJJohnson
As Long as you hate me and want me no longer as MOD on my jjjohnson02013 account I want you to know I will commit suicide Kill myself in real now
JJJohnson
Thanks for ruining my LIFE
JJJohnson
I am doing to kill myself now cause of you
MODEL
stop with this
JJJohnson
you started this hate on me
MODEL
my heart not know to hate
JJJohnson
no MOD you care about
[MODELS OTHER MOD]
more and other mods are nothing yto so so why keep on living life
JJJohnson
I will for real kill myself now
JJJohnson
Thanks for a life ruined
JJJohnson
I trused you as my friend
JJJohnson
I trusted U and you not give a damn about nobody but yourself so I have a knife ready to end it all
JJJohnson
the one person who I really loved as my friend
JJJohnson
turned her back on me like many other too i know
ME
Maybe you need to reflect on that, as it shows who YOU are JJ, not who everyone else is.
JJJohnson
I know you hate me thats why i am no longer a mod on my jjjohnson02013 account
JJJohnson
when she tells you in PM you are worthless to her and she care for
[MODELS OTHER MOD]
more
JJJohnson
thats why I am no longer MOD as
[MODELS OTHER MOD]
get special priviliges
JJJohnson
at least on judgement day i will not need to answer to GOD for this day
JJJohnson
I see now who you need as a friend
JJJohnson
all this time MODEL you were never really my friend
ME
She sees those that respect and care about her. Those who are NOT rude or abusive. THEY are MODEL'S friends. It's simple.
JJJohnson
I see what kind of person you are
JJJohnson
AND WHEN YOU CARE ABOUT HER SHE SHOWS RESPECT BY TAKING AWAY YOU MODERATOR AND TELLING YOU NO NEED ANYMORE FOR YOU
JJJohnson
TELLING YOU YOU BASICALLY ARE WORTHLESS TO HER
JJJohnson
I SEE WHY SHE IS STILL SINGLE