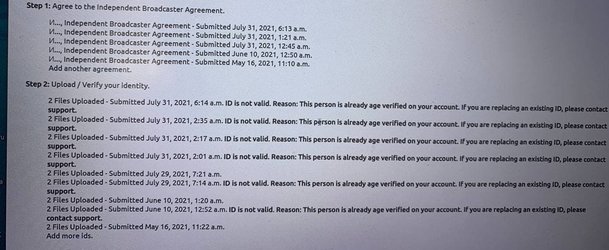 The thing is, I'm broadcasting without a face. every day I sent verification via my phone showing my face and next to 1 or 2 or 3 fingers (depending on what was asked to be shown on the camera next to the face). now my documents are not accepted for confirmation. one and the same document was either accepted or not. in support they answered me: The information you provided to confirm the age was rejected.
Your age verification was rejected for the following reason:
The person you sent the ID to is already approved for this account. If you are replacing an existing identifier with a new one, please let us know. my name in the chaturbat Blondiana.